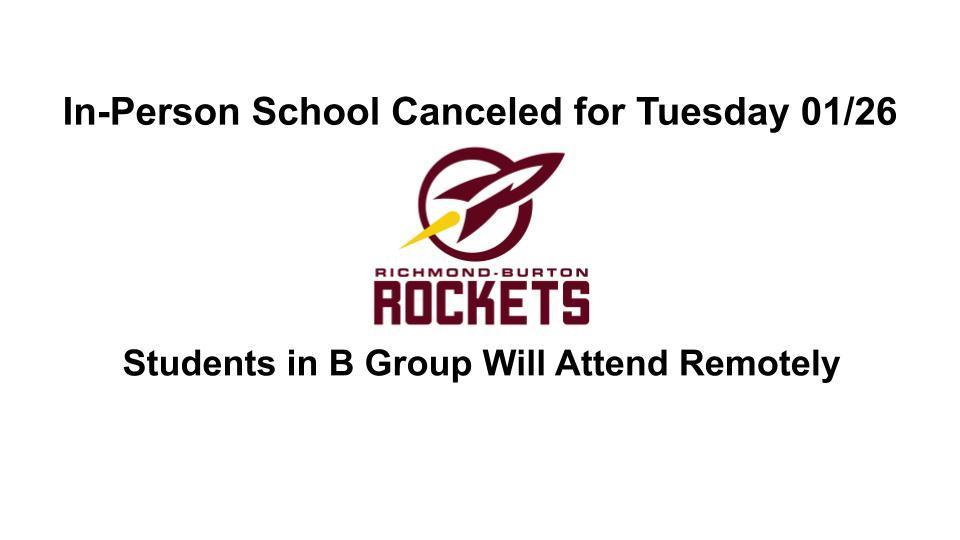 No In-Person Learning for Tuesday 01/26
District
Monday, January 25, 2021
Due to the winter storm warning in effect for our area and the hazardous road conditions that are expected from this winter storm, in-person learning for Tuesday, January 26, 2021 is canceled.
All Students who are on the B Day schedule and any other students who would have attended school in person on Tuesday, will receive instruction from their teacher through our remote learning plan.
Students who would not have been in person on Tuesday and follow the A Day schedule, will continue to work on their assignments given to them on Monday..
Your child's principal will be sending and posting more detailed information regarding tomorrow's schedule. Please contact your child's school for further questions.